Goog's Track 4WD Tag along Tour
Sept. 29th to Oct. 2nd 2018 (inclusive)
4 Days – 4WD Tag along Tour
$890.00 (inc GST) Per vehicle – 2 people (Additional costs for extra adults) (Minimum 3 vehicles)
Moderate to Advanced 4WDriving
Some prior 4WD experience in sand would be useful but we will help you along the way or perhaps you'd like to attend one of our Driver Training Courses prior to the trip.
Bush camps (with Motel rooms an option for an additional cost at Kingoonya Hotel)
Camping fees, Permits/Parks Passes, 4WD Station track fees and Kingoonya pub meal included
652 km approx. (Ceduna to Kingoonya and back to Port Augusta)
Minimum of 3 vehicles required to run the tour
Day 1  – Saturday, 29th Sept
We leave Ceduna and pass through 'Lone Oak' and on to the iconic Goog's Track. Time to drop our tyre pressures as we make our way north over the 363 sand dunes with lunch at Goog's Lake and make our first camp at Nalara Rock.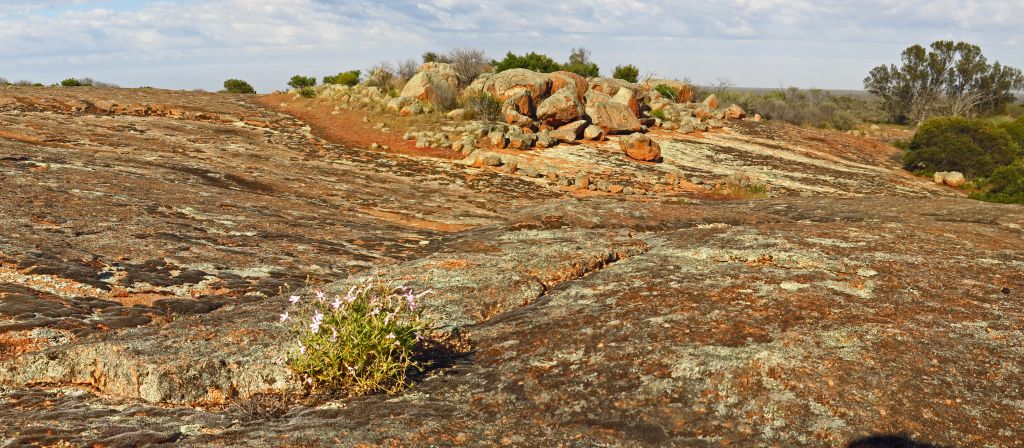 Day 2 –  Sunday, 30th Sept
From our camp at Nalara Rock we take in all the beauty of this area and then head to Drum Camp for lunch and then on to Mt. Finke to set up camp and have a Happy Hour!
Day 3 –  Monday, 1st Oct
A morning climb of Mt Finke and then we break camp and complete the Goog's as we head to Malbooma Siding on the Trans Continental Railway line before heading east through the now ghost town of Tarcoola and on to Kingoonya to enjoy a great meal at the pub and a lovely hot shower in a motel room or at the campground.
Pub drinks will be at your own cost, but this way we break the last day's long drive and those not continuing on with us on the Gawler Ranges Tour, can take their time heading home.
Day 4 –  Tuesday, 2nd Oct
We leave Kingoonya and those heading home leave the tour here and head east to Glendambo and then south to Pimba and onto Port Augusta and home from there.
**  Clients are advised to ensure they have extra time available. Delays may occur depending on the terrain across Goog's Track and any unforeseen weather or mechanical issues.
Note: To take advantage of the full 4 days, it is requested that you are packed and ready to go on the Saturday morning from Ceduna.
Tour price covers: all Camping fees, Permits/Parks Passes, 4WD Station track fees and Kingoonya pub meal included