4WD Courses – 4WD Training & Driving Courses
4WD Training & 4x4 Driving Courses - Pindan Tours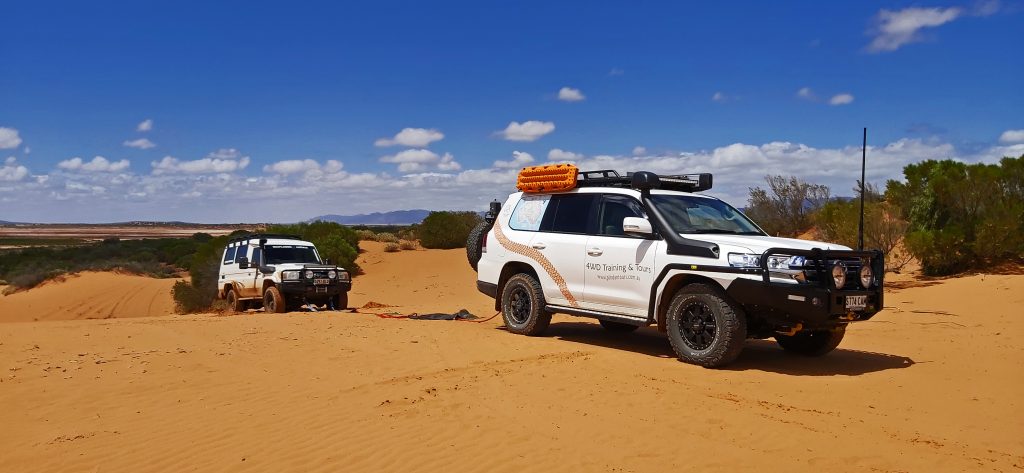 Kinetic Energy Recoveries in Sand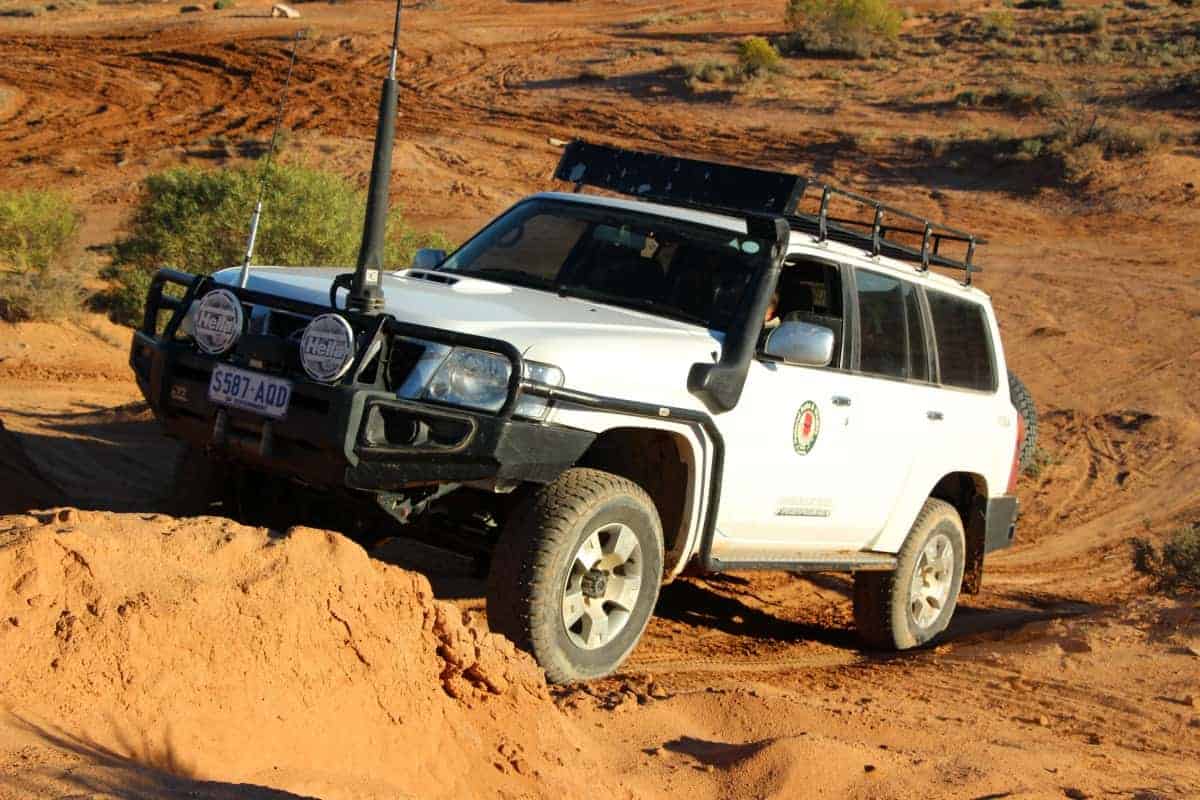 Get the correct Training in Key Stall Starts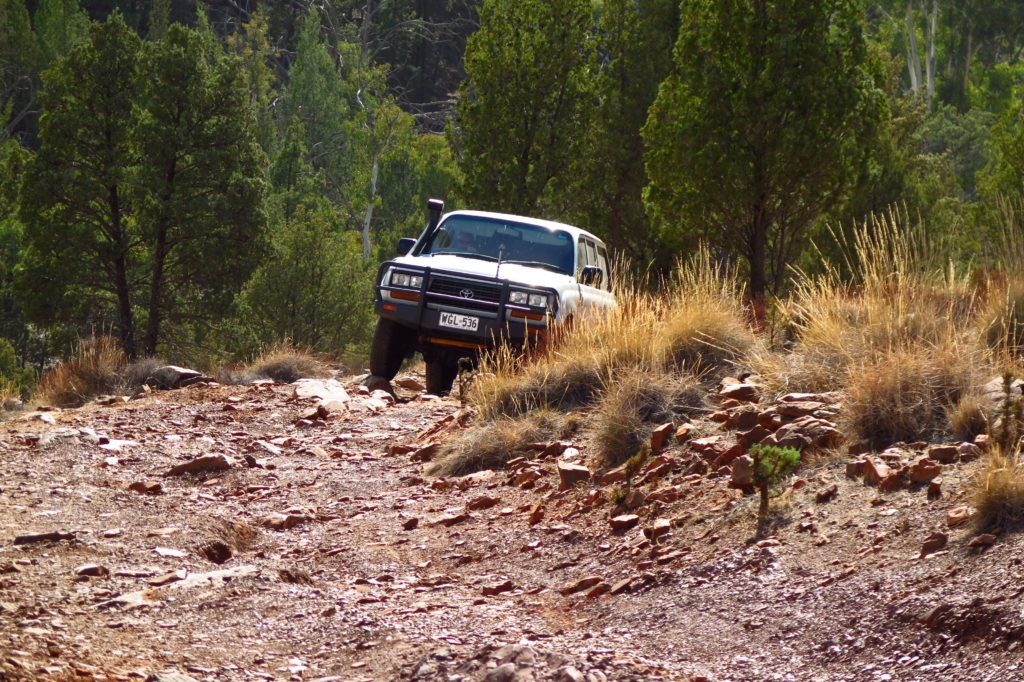 Learn Low Range 4WDriving in Steep Rocky terrain
Learning 4WDriving and steering control in Soft Sand!
Wheel Changing done Safely to WH&S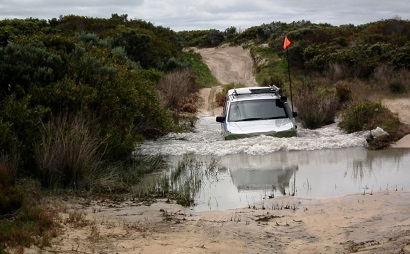 Driving Deep Water Crossings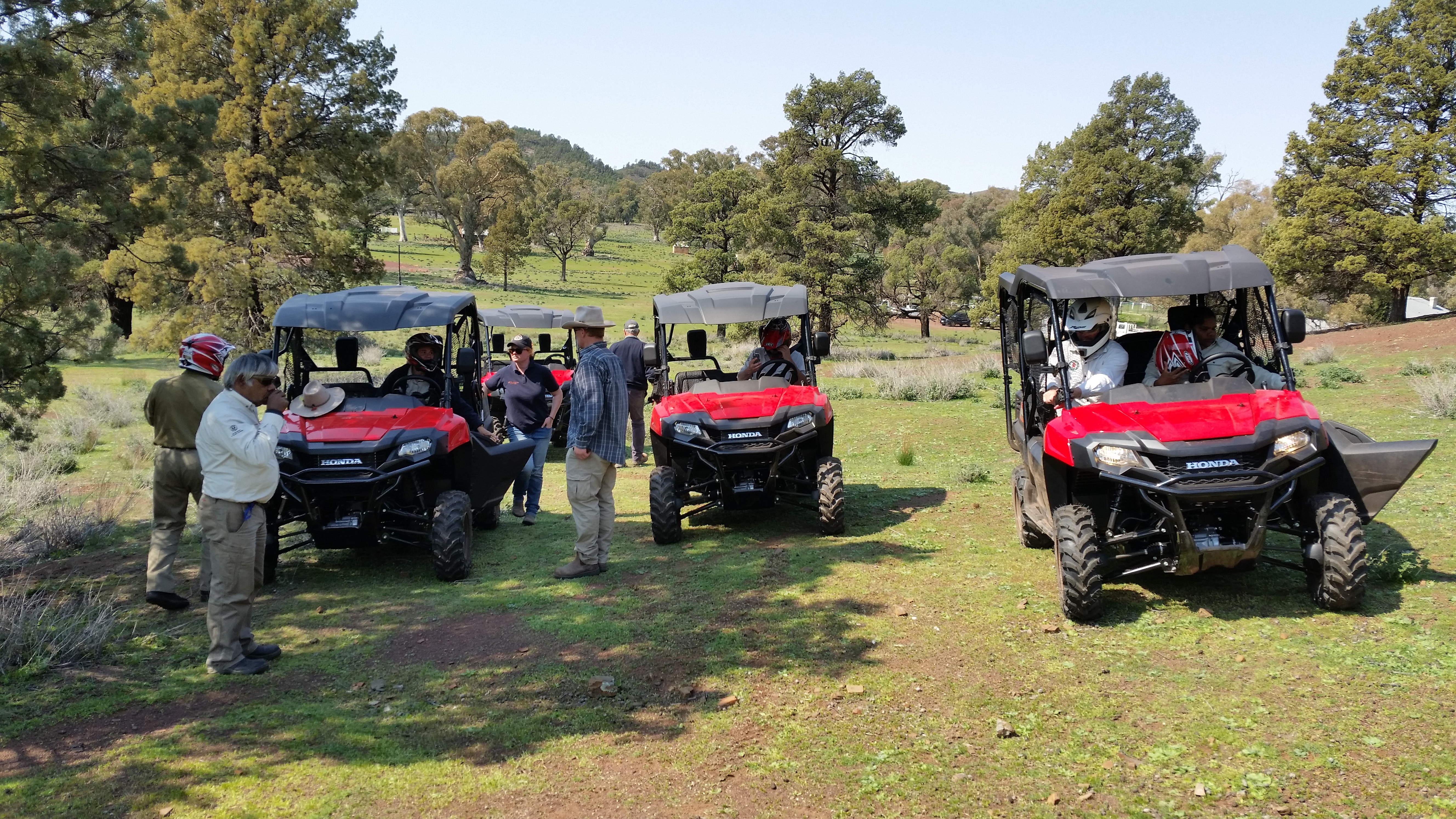 Learning how to Safely handle ATV / SSV's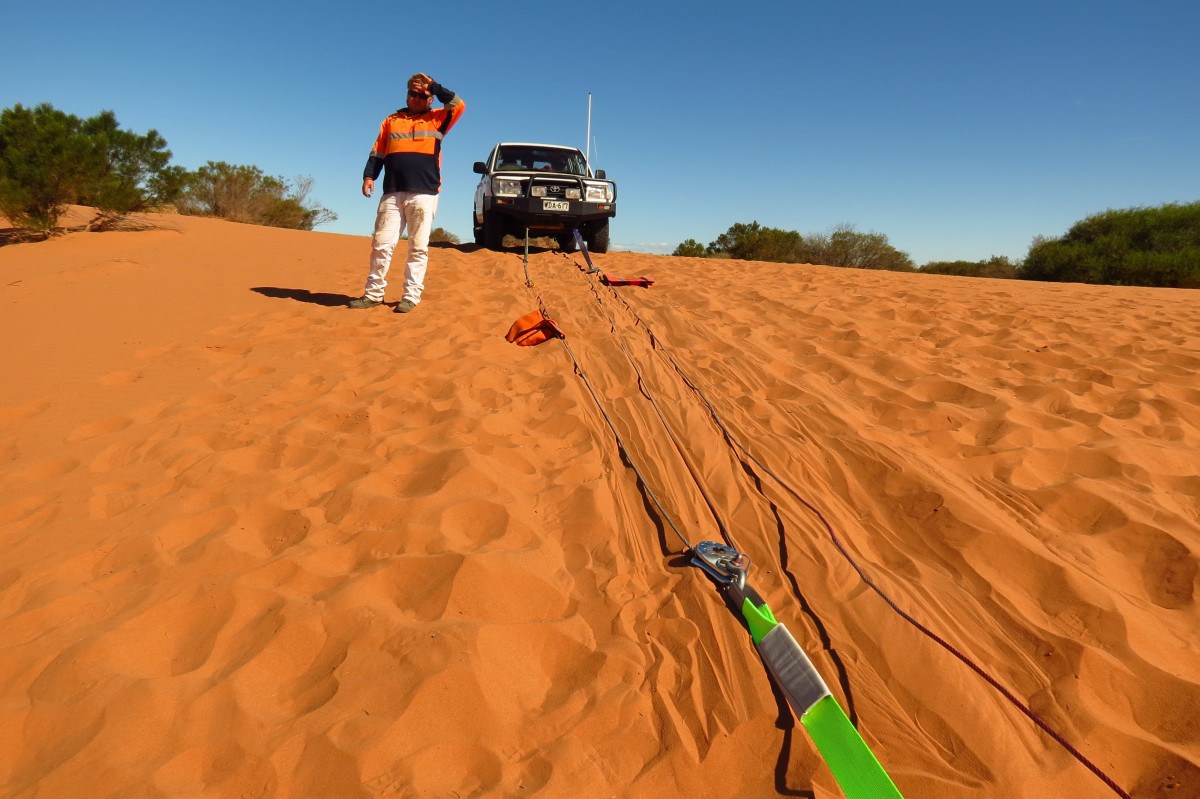 Learn Advanced 4WD Skills like complex Winch Recoveries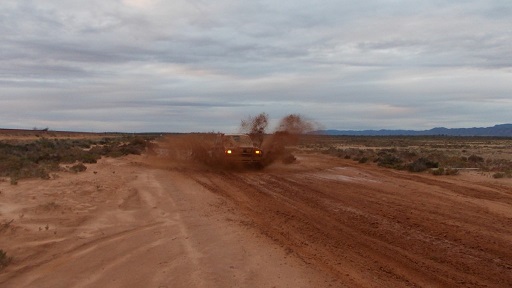 Learn about Mud Driving techniques
 Norman shows respect and professionalism, his presentation is clear, his ability to communicate, listen, advise and guide are a credit to him. Everything was covered and presented in a highly professional, entertaining and respectful manner.    Angelas Lemonis, DCS – Port Augusta
It was a pleasure to be instructed by a trainer who is passionate about his subject, 4 Wheel Driving and this country of ours. Keep up the great work  – Best regards, Steve Townsend – Ashbourne, S.A.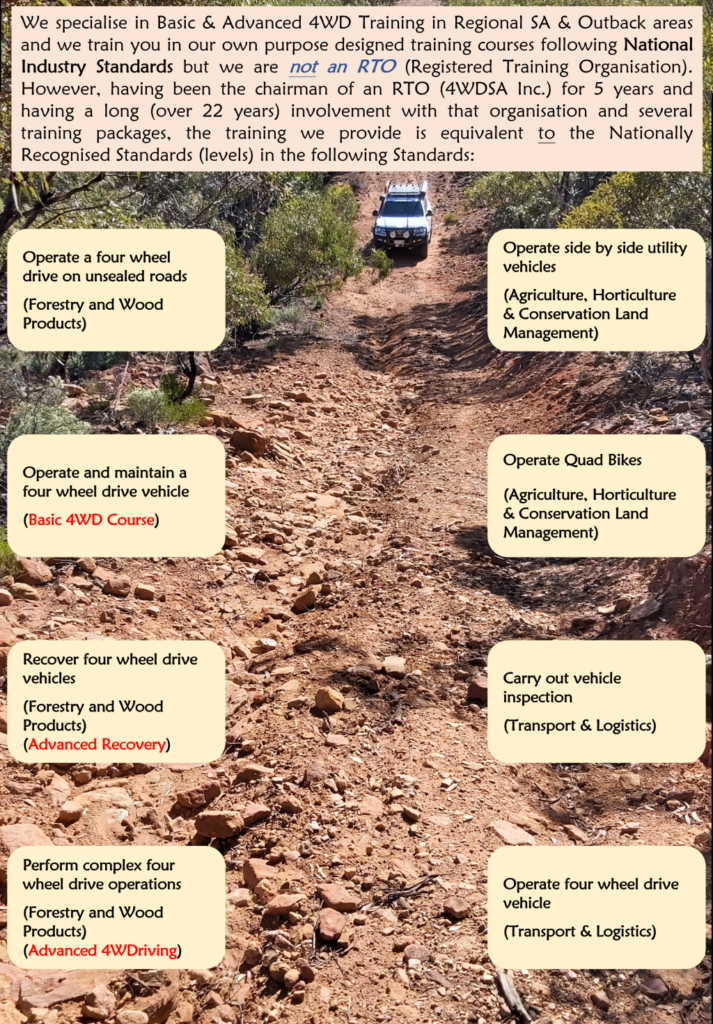 To us, it's not just a job - it's our passion!  Understanding you and your vehicles abilities when 4WD touring or working can make all the difference and at Pindan Tours and 4WD Training we understand this in offering a 'Refresher' 4x4 Driving Course through to our Basic & Advanced 4WD Driving courses & Recovery courses or you can combine your 4WD course or 4WD courses with our Unsealed (Dirt) Road Defensive Driving course, including cornering and emergency braking techniques and evasive action/accident avoidance techniques. 
We've been delivering 4WD Training continuously for over 25 years and are Nationally Accredited Trainers with extensive experience, particularly training clients working in remote areas. We specialise in One on One in vehicle and Couples training, as this is the best way of providing competent and thorough driver training. Our 4WD courses are not a 'tick & flick' exercise, you will come away with new 4WDriving and Recovery skills and our Certificate of Competency & Training Checklist, giving you a quality outcome and true value for money.
Pindan Tours and 4WD Training offer everything from introductory and Basic 4WD Driving Courses through to Advanced Recovery and Sand Driving as well a customised 4WD courses for 4WD Motorhomes, industry and government. We also deliver ATV/SSV (Side by Side), Quad bikes and QRV (Firefighting 4WD Units). Corporate Training is provided to companies that wish to reduce the risk of possible injury to staff or damage to their vehicles and to meet WH&S issues with their employees. Or perhaps you want a Team Building Exercise with a difference, or just to reward your staff for a job well done – Our 4WD Training and Incentive Days are the answer!
All our 4WD Training Courses are Eco-Accredited and we are a fully licensed Commercial Tour Operator in SA, WA & NT with 'Advanced Ecotourism', 'EcoStar' & 'ROC' Accreditations.
Our 4WD Training courses include:
Condensed 4WD Training Courses
Condensed or 'Refresher' 4WD Theory and Practical courses – designed for those who need to maintain their current 4WDriving skills for work or by personal choice. Courses can be tailored to suit individuals or employer's requirements.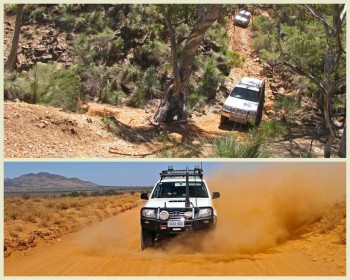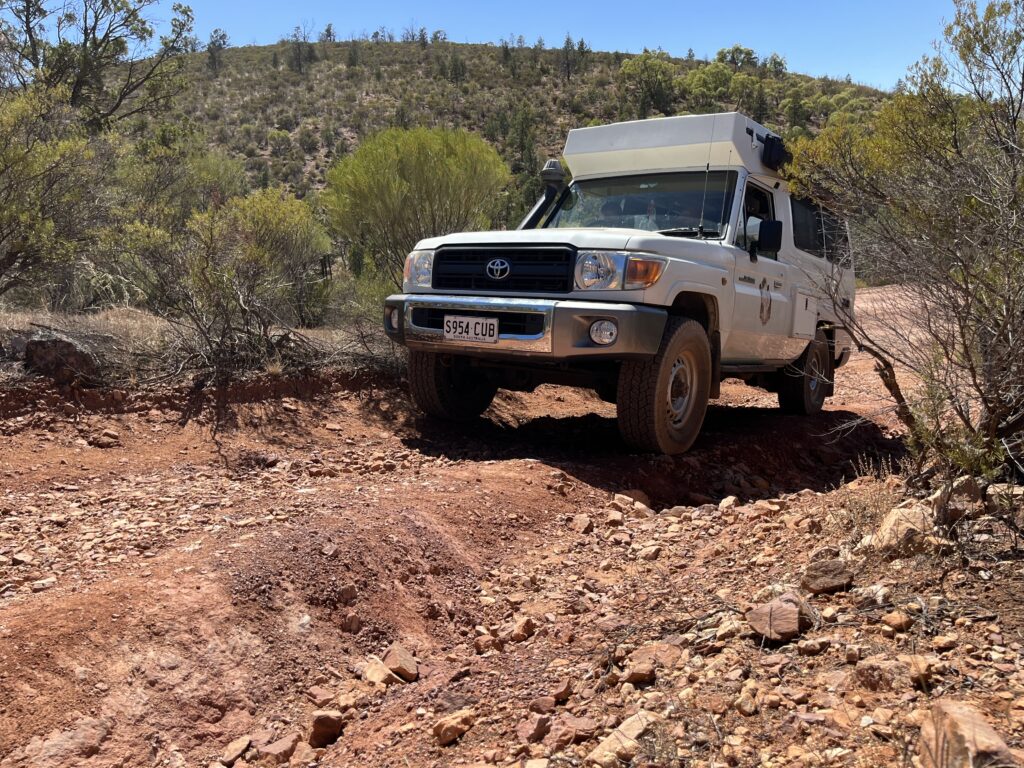 Basic 4WD Training Courses - Our most Popular courses!
Basic 4WD Theory and Practical courses – designed for those new to 4WDriving or those needing to know for work related reasons. Our courses are very comprehensive and cover Theory & Practical in what you need to know and how to 4WD safely and correctly. This course is also for those who've had some experience, but don't require really challenging terrains (very steep descents and loose rocky terrain, etc.) but want to understand how all the buttons & dials work, to get the most out of their 4WDriving or their 4WD Motorhomes.
Operate a four wheel drive on Unsealed roads
Operate and maintain a four wheel drive vehicle - 4WD Driving & Recovery
Carry out vehicle Inspections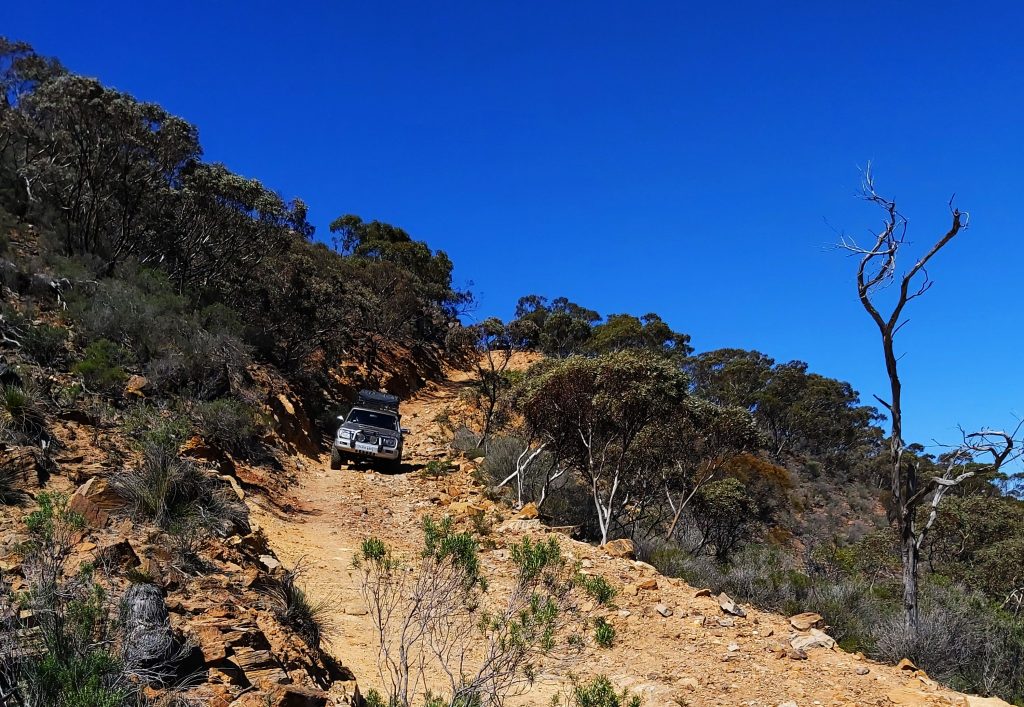 Advanced 4WD Training Courses
Advanced 4WD Theory and Practical courses – designed for those who want to add to their existing knowledge and/or improve their abilities and skills in more challenging 4WDriving situations and terrains. It can also include various Winching techniques - Single, Double & Triple Line pulls & Offset winching, using Exhaust Jacks and High Lift Jacks safely & correctly, Advanced Snatch Strap / Kinetic Energy Rope (KER) recoveries and using other 4WD equipment not used in our Basic courses.
Advanced 4WD Driving - Perform complex 4X4 operations
4WD Recovery Courses
Basic & Advanced Recovery courses – can be a stand alone course or combined with 4WD Driving courses and tailored to suit individual and Employer's needs. In our Advanced Recovery course, learn how to Recover you vehicle using various Winching techniques, Advanced KERR's (Kinetic Energy Rope Recoveries), Snatch Strap recoveries, Exhaust Jacks, Hi Lift Jacks and the latest Recovery equipment and methods in challenging Off Road terrains.
Advanced 4WD Recovery - Perform complex 4X4 operations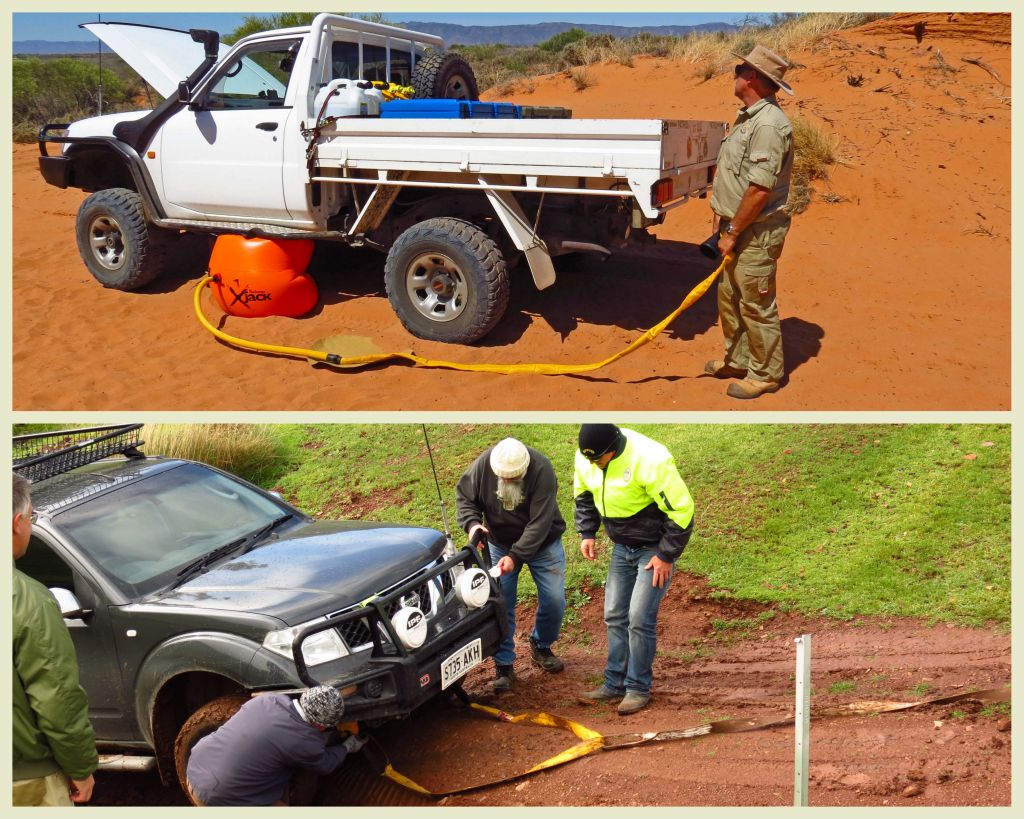 Tailored 4WD Training Courses for Government and Corporate groups
Tailored 4WD courses for Government and Corporate groups – Condensed 4WD, Basic 4WD and Advanced 4WD Theory and Practical courses tailored to suit clients needs. Our corporate 4WD training sessions are designed for employees who need to use four wheel drive vehicles on a regular or casual basis in all sorts of terrains.
We also deliver our own purpose developed stand alone QRV (4WD Fire Fighting Vehicle) courses which include fire ground scenarios on various fire tracks in the Flinders Ranges and at corporate locations as required.
We also deliver one-to-one or small group training in Defensive Driving with an emphasis on Unsealed (dirt) road skills and/or we can build on to existing knowledge you may have already gained.
Operate a four wheel drive on Unsealed roads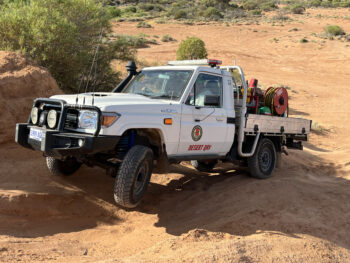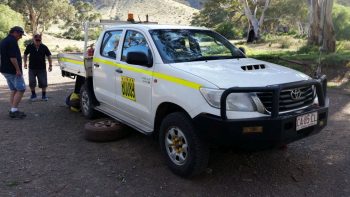 We specialize in the design and implementation of client specific and site-specific 4WD training courses and Defensive Driving Courses aimed at reducing the incidence of accidents and vehicle damage in the workplace. Our courses are cost effective and can be delivered locally, allowing for your staff to be trained in locations realistic to their work environment, in the vehicles they are familiar with and we put a strong emphasis on Workplace Health & Safety aspects.
Operate a four wheel drive on Unsealed roads
Operate and maintain a four wheel drive vehicle - 4WD Driving & Recovery
Carry out vehicle Inspections
Advanced 4WD Driving - Perform complex 4X4 operations
Advanced 4WD Recovery - Perform complex 4X4 operations
Side by Side Vehicles & Quad Bikes SSV & ATV Courses
Side by Side Vehicles are becoming very popular as a safer choice over Quad bikes and we deliver One on One and group ATV/SSV Training for Government departments that use them and/or are switching from Quad bikes (ATV's).
Of course we still deliver our ATV - Quad bike training as well.
Operate Side by Side utility vehicles
Operate Quad Bikes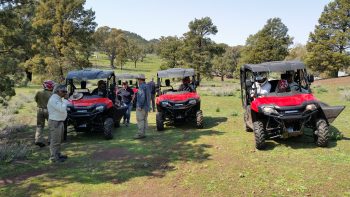 SPECIAL NOTE:
The quality of our Basic & Advanced 4WD Training courses are recognised by a 4WD Insurance provider and as such our 4WD Certificates will also entitle you to a discount, if you decide to take out or change your vehicle insurance and we can give you more detail about this during your training days with us.
Want to know more!
To find out more about our 4WD training courses and how we can help you, please contact us for more information – 
Why not join us !
So, whether you're new to four wheel driving and have a new or old 4WD or are in the process of planning your next big trip or joining us on one of our 4WD Tours, we strongly recommend you consider learning the right way to handle your vehicle through one of our 4WD training courses. Our Training is delivered by professional and Nationally Accredited Workplace Trainers and Assessors and includes our own detailed 4WD Operators Reference Manual for you to keep.
Our Trainers and Assessors hold Certificate IV in Workplace Training & Assessment qualifications and have been delivering Cert IV. workplace Training & Assessment and 4WD driver training continuously for over 25 years and they also hold Nationally Accredited Statements of Attainment in Basic and Advanced Four-Wheel Driving and Recovery Techniques. The lead trainer also holds Nationally Accredited Statements of Attainment qualifications to train you in ATV (Quad Bikes) and SSV's (Side by Side Vehicles).
The leading trainer has owned and operated 4WD vehicles for 40 + years and spent much of his time travelling and occasionally living & working in the Australian Outback. In addition he has a Certificate IV in Transport & Logistics (TLI41207)  (Road Transport – Car Driving Instruction) to teach Learner drivers, as a licensed Motor Driving Instructor (MDI) and he specialises in Defensive Driving techniques on dirt roads. He also holds a 'Statement of Attainment' in PUAVEH001B - Drive vehicles under operational conditions. We maintain our training skills through our constant quality 4WD Training delivery and through industry training via networking (e.g. buying, using & testing new products and methods, etc.), video links and best practice by other leading 4WD trainers like ourselves.
So, if you're interested in joining us to improve your 4WD skills and develop a greater understanding of your vehicles capabilities through training and then putting those new skills into practice, then join us for a 4wd Adventure on one of our 4WD Tours to discover a unique part of our 'Aussie back yard'. Contact us or look at other areas of our website for more information.
We stock and sell Saber Recovery gear and Campboss Tyre deflators.
Kinetic Ropes
Soft Shackles
Extended Soft Shackles
Kinetic Recovery Kits
Winch Recovery Kits
Recovery Hitches
Recovery Rings
Utility Ropes
Tyre Repair Kits
Tyre Deflators