Flinders Ranges 4WD Tours
Our Flinders Ranges Tours - Half day, Three Quarter day and Full day Tag along Tours and 1 to 4 day Tag along Tours
The Flinders Ranges are amongst the oldest land forms in the world with the unique opportunity to see the eroded rock layers laid bare like an open book of earths rich tapestry of colours.
Experience the magnificent Flinders Ranges, a place we are proud to call home and are passionate to share with you! Enjoy breath taking scenery, vibrant colours, our timeless geology, Ediacaran fossils, wildlife, Railway & Pastoral history, local flora & fauna and a taste of the Outback, no matter what the season!

Full Day Tour – Central Flinders Trek
Our most popular Tour!
Come and explore the majestic Flinders Ranges, a place we are proud to call our home. Wander through the historic Kanyaka Station Ruins and around Wilpena Pound. We drive through the picturesque Bunyeroo Valley and then traverse through time following the geological trail with hidden fossils. Observe the rare and endangered Yellow Footed Rock Wallabies in Brachina Gorge. Don't forget to bring your camera!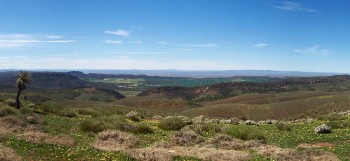 Three Quarter Day Tour – 4WD Across Arden Hills
So you have a 4WD but just not sure where to go? Why not join us for a 5-6 Hour Day Tag along Tour in the Flinders Ranges! It's a great way to get a glimpse of the Flinders Ranges exploring its ancient geology, some of the abundant local wildlife and historic ruins.  
Extended 4WD Tag Along Tours
Bendleby Ranges
3 Days
Tag along Tour - SA
Join us for a weekend away in the Southern Flinders Ranges, 4WDriving on the tracks in the Bendleby and Hungry Ranges. You'll love the views and a great opportunity to see what you and your vehicle are capable of!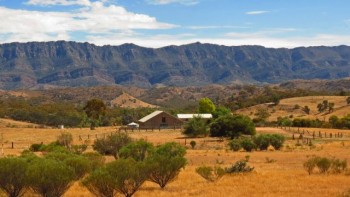 Flinders Ranges Gnarly 4WD Tracks
4 Days
Tag along Tour - SA
Is it time to take on some Gnarly tracks in your 4WD?
Then join us and tackle some great Flinders Ranges tracks along Chace Range, SkyTrek on Willow Springs and the Bunbinyanna Track at Merna Mora. We also visit some famous historical ruins, you can do a Copper Mine Tour and we visit a world renowned Panoramic Gallery in Hawker as part of your tour!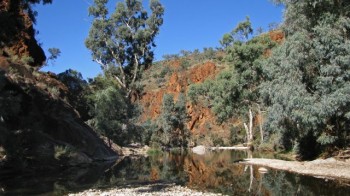 Northern Flinders Ranges 
4 Days
Tag along Tour - SA
Experience the very rugged Northern Flinders Ranges as we explore 4WD tracks around Arkaroola with views that will take your breath away and great photo opportunities as well.
All our 4WD Tag along Tours are Eco-Accredited and we are a fully licensed Commercial Tour Operator in SA, NT & WA with 'Advanced Ecotourism' Accreditation.
Our Flinders Ranges Day, Three Quarter Day and Half Day Tours are 4WD

 Tag along Tours.