Binns Track, Lake Argyle, Bungle bungles and the Tanami
25 Days - 4WD Tag along Tour
$5500.00/vehicle - 25 Days Total Tour Cost (incl. GST) per vehicle – 2 people (Additional costs for extra adults or children) **Price maybe subject to change depending on final numbers**
Clients can elect to do the Binns Track only.
$4150.00/vehicle - 14 Days Total Cost  (incl. GST) per vehicle – 2 people (Additional costs for extra adults or children) **Price maybe subject to change depending on final numbers**
Trip would officially finish at Timber Creek - which is the end of the Binns Track.
Clients can then make their own way to the Kimberley's or Katherine.
Binns Track, Harts Range, Davenport Range & East Kimberleys to Alice Springs
Moderate to Advanced 4WDriving
Some prior 4WD experience in sand & rocks would be useful and we will help you along the way and/or perhaps you'd like to attend one of our Driver Training Courses prior to the trip.
Swags, Tents and Heavy Duty Off Road Camper Trailers only
Bush camps and powered camping sites. Rooms at Lake Argyle, etc. are extra.
Camping fees, Aboriginal Lands Permits & Desert Parks Passes fees included
6200 km's approx. (Quorn to Alice Springs)
Minimum of 4 (four) vehicles required to run the tour.
Days 1 & 2
We leave Quorn and head to Coober Pedy and then north east to drive through the picturesque Painted Desert and up to the Mount Dare Hotel.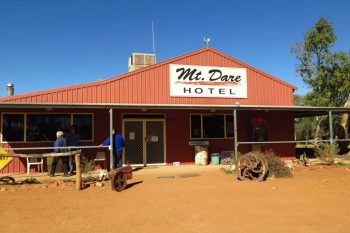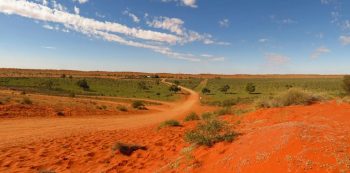 Day 3
We make our way to Old Andado Station and see where Mac & Molly Clarke used to live and how hard life was in that remote area before moving back on to the Binns Track and make camp somewhere along the track.
Days 4 - 6
We spend the day travelling the track and make our way into Alice Springs for a relaxed 2 day break and a chance to sight see around the town and restock our supplies.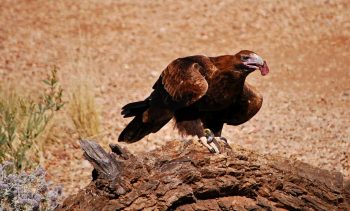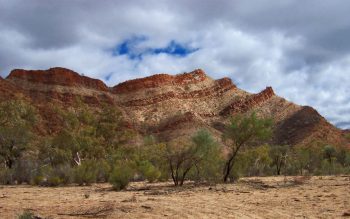 Days 7 - 12
We move on through the East McDonnell Ranges visiting Emilly & Jessie Gaps, Corroboree Rock, Trephina Gorge, Ross River Homestead and N'Dhala Gorge. Then it's out to Arltunga Historic Reserve to see the ruins of the gold mine workings and then up into the Harts Range. We spend a few days exploring and camping here before making our way up and into Davenport Range.
Day 13
An overnight stay at Devils Marbles before moving north to Daly Waters and its iconic Pub, where you can play ten pin bowling in the main street!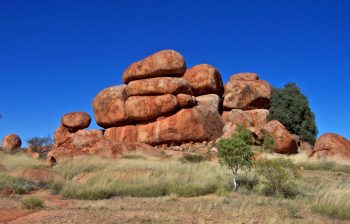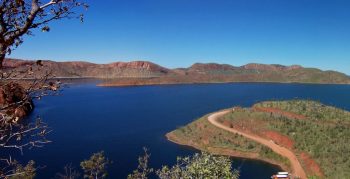 Days 14 - 18
Then it's back on to the Binns Track and across to Timber Creek for the night. For those doing the Binns Track Only the tour ends at Timber Creek.
Then on to the magnificent Lake Argyle and Ord River for a few days break and a chance to enjoy this scenic area. We'll take a sunset cruise on the lake and learn all about the construction of the dam and how it opened up this whole region for agriculture.
Days 19 - 21
A short drive to Kununurra for a few nights stay while we explore the region and all it has to offer and a chance to restock our food & fuel supplies. Then we head south down to the Bungle Bungles for a few days break and a chance to enjoy this picturesque area.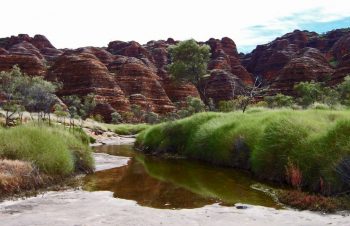 Days 21 - 23
A few days for camping, walking and photography in the magnificent Bungle Bungles including Echidna & Picanny Gorges & Cathederal Rock.
Day 23
A day for walking and photography at the impressive Wolfe Creek Crater, the second largest metorite crater in the world.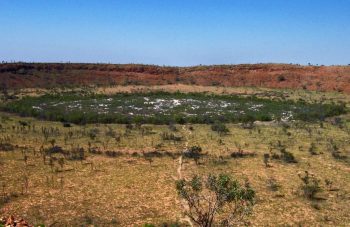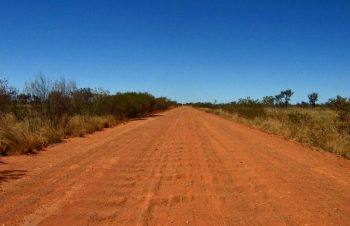 Days 24 - 25
We leave Wolfe Creek Crater and hit the iconic Tanami Track as we head south east for Alice Springs to complete our epic journey and have our 'End of Tour dinner' and a chance to relive the tour highlights!!
Notes:
1. Those travelling from interstate may wish to start the Tour at Coober Pedy and meet us there.
2. A minimum of 4 (four) vehicles is required to run this tour.
3. Price includes all Aboriginal Lands Permit fees, Desert Parks Passes, all Camping fees, a sunset cruise on Lake Argyle and a dinner at Alice Springs.
4. All vehicles to have Rated Recovery Points fitted if possible for your vehicle.
5. Clients can elect to do the Binns Track only - Details above