Beltana Station 4WD Tracks Tag along Tour
Tag Along Tour – $1,500.00  (incl. GST) Per vehicle – 2 people (Additional costs for extra adults or children)
Moderate to Advanced 4WDriving
Bush campground with basic camp kitchen, 2 Long drop toilets and 2 showers (with gas hot water service)
Swaggers, Tents, Camper Trailers, Caravans & Motor homes can get into the bush camping area
Shearers Quarters with linen are available at an additional cost
Station swimming pool and Woolshed restaurant/cafe are available if required
Camping & 4WD Track fees and a dinner at the Woolshed restaurant included
1400km including 4wd tracks (from Adelaide)
6 vehicles – Tag Along Component
To take advantage of the full 4 days, it is suggested that you are packed and ready to go the day of the departure, or if you can stay at the Quorn Caravan Park on the day before departure, even better. Quorn is approximately 4hr (336km) drive from Adelaide. Please let us know what your expected arrival time will be so we can help you book your camp site (powered or unpowered) if required.
Day 1
We depart Quorn at 8.00am and incorporate our very popular Flinders Ranges Day Tour into this first day and then head to Beltana Station, where we will set up camp and get settled in for the next 3 days. We'll then introduce you to the owners Graham & Laura Ragless and show you around the station buildings and museum.
Day 2
We leave camp at 9.00am and explore the western side of the property as we head to the edge of Lake Torrens. Lake Torrens is the second largest salt lake in the world (Lake Eyre is the largest) but Lake Torrens has the longest shoreline of any salt lake in the world. The 4WD tracks range from basic bush tracks to sandy tracks that will occasionally challenge you and your vehicle, but don't worry, we'll will be there to help you along the way. We'll have lunch at the lakes edge and then head back to camp for a relaxing evening by the fire. This is a 110km track and it will take all day to complete.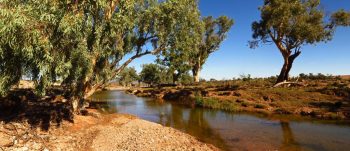 Day 3
We depart camp to explore more of the northern Flinders Ranges along the Puttapa Springs track and perhaps a dip in the springs and then out to Sliding Rock copper mine and then back to the historic township of Beltana itself. We explore the towns buildings and will give you a detailed history as we drive around. We then head back to camp to freshen up and go up to the Woolshed restaurant for a magnificent evening meal with all the trimmings!
Day 4
We do a half day drive to the top of Mt. Deception itself, around 640m above sea level for some awesome aerial views of Lake Torrens. We then pack up and head back to Quorn and can drop into the homestead one last time if you'd like to buy some keepsakes or some of their delicious Saltbush lamb meat products if there's room in your fridge! Then it's south, skirting the western side of Wilpena Pound as we follow the Old Ghan Line through more of the Flinders Ranges on our way back to Quorn.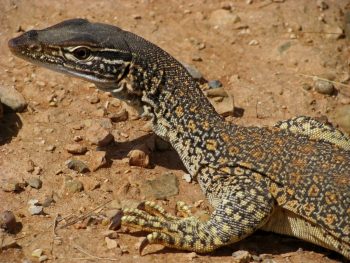 Price includes all 4WD track fees and Bush camping fees, and access to camp kitchen, bush toilets and hot showers, station swimming pool, museum and Woolshed restaurant/cafe
Price: $1500.00/vehicle  (2 people) – Additional cost for extra adults and children
Plan your next 4wd adventure with us